Thank you for taking the time learn what we are all about! The Peacock Shoppe is a special online gift shop. Our unique gift products stand out for their unparalleled, one-of-a-kind nature. Colorful and eclectic, our products make the perfect gifts for any occasion.
Our friends can visit our online gift shop for the most amazing and unique gift items anywhere!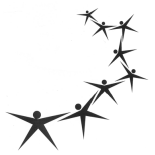 The Peacock Shoppe offers hundreds of interesting Fair Trade gifts, Green & Organic products, and specialty products, including ...
Faerie Made all natural body care products
Woodsprite / Bloom 99% organic skincare products
Sassafras Kids Cooking and Baking Kits
Maroma Leaf Incense products
Unique Green and Fair Trade clothing, including Maggie's 100% Organic Items
Many more fantastic Fair Trade, Green, & Organic gift items available!
Our goal and ongoing mission is to make people aware that as consumers, they can make conscientious choices that help the world to grow and change in a positive way. Much of our inventory comes from the Fair Trade Federation, home-based operations, and women's co-operative groups which empower individuals to be self-sufficient and to be able to meet the bare necessities of their everyday lives.
You can feel good about patronizing The Peacock Shoppe, knowing we have done the homework to ensure that your socially-conscientious purchase helps the co-ops and Fair Trade people. And in the process, we have brought some of the most incredible custom jewelry, creative home products, hand-made gifts, natural body care products, unique clothing items, and children's gifts to our online gift store for your shopping pleasure.
We realize that by ourselves, The Peacock Shoppe cannot change the world, but by helping to spread the word and by joining together with those who care, we can move towards nourishing positive new beginnings.
Top